We offer multiple services to the community and industry including:

New Residential Heating and Cooling


  - We offer a variety of equipment options.

  - We work with your builder to get your duct work and                equipment installed as efficiently as possible.
New Commercial Heating and Cooling


  - We work with your engineer and architects to fulfill                   your needs as efficiently as possible.

  - Enjoy the comfort of a warm basement floor.

  - Our specialty is installing multi-zone systems.
Upgrade of Furnace and Air Conditioners


  - Enjoy the benefits both financially and peace of mind              with a new high efficiency furnace and
            air conditioner.

Heating and Air Conditioning Service and Repair


  - Offering preventive maintenance agreements

  - Emergency furnace and air conditioning repair

  - Specializing in stainless steel and aluminum                             fabrication and welding

  - Carbon steel fabrication and welding also available

  - Shop drawings

  - Coordination drawings

  - Floor Plans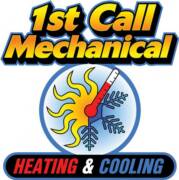 1. Customers come first.

2. We do what we say             we're going to do, within

   an agreed timeframe.

3. Your satisfaction is              guaranteed.